The music of Henry Martin has been described by Paul Griffiths of the New York Times as "that of someone who knows and loves jazz to its bones (not discounting its flesh)." Martin is in the forefront of composers dedicated to writing works that combine the flavors of jazz and popular music with classical forms.
Martin's Preludes and Fugues for piano solo, which won the 1992 National Composers Competition and the 1998 Barlow International Composition Competition, "respond," according to the New York Times, "to the long history of jazzing Bach by Baching jazz." The Washington Post critic Joseph McLellan cites the works "wholehearted tribute to Bach's Well-Tempered Clavier, but . . . with traces of bebop, tango, stride piano, etc., popping up unexpectedly." John Sunier in Audio magazine states "I can't think of a more impressive recent contemporary keyboard work."
Martin has recently completed Fosteriana--Visions of America, a piano commission for New York Concert Artists and Associates, that was inspired by the music of Stephen Foster. A major work of some 60 minutes in length, it features twelve character pieces of varied moods and styles that showcase the gamut of Martin's approach to composing for piano.
Orchestral works by Martin include Piano Concerto No. 3, which was premiered by Kyungmi Nam with Richard Auldon Clark conducting the Manhattan Chamber Orchestra, and Shadows of the Moon (for violin and orchestra), which was premiered by violinist Carole Cowan with JoAnn Falletta conducting the Hudson Valley Philharmonic. Martin is now working on a series of interconnected orchestral works based on Dante's Purgatorio and has completed Dante Symphony #1, an extended work in four movements.
Martin is currently composing a cycle of preludes and fugues for organ, commissioned by Michael Barone, host of "Pipedreams," a weekly program devoted to organ music distributed by American Public Media and widely heard on the Internet <www.pipedreams.org> and public radio stations nationwide. The cycle begins with Preludes and Fugues in G Major and E Minor, both composed for the 25th Anniversary Concert of "Pipedreams" that took place on June 25, 2008 during an American Guild of Organists national convention in Minneapolis. Soloist on that occasion was Kenneth Cowan at the Wooddale Church in Eden Prairie, MN.
Among Martin's other commissions are Inventiones, which are in the spirit of J. S. Bach's Two-Part Inventions, and Pippa's Song, commissioned by the Focus 2000 Festival of Piano Literature at the University of North Carolina-Greensboro.
On the occasion of winning the 1998 Barlow International Composition Competition, the Barlow Endowment commissioned At Midnight's Hour for piano solo, which was premiered by Logan Skelton in Salt Lake City in 2004. The San Antonio International Piano Competition 2000 commissioned Praeludium XXIV and Fuga XXIV for the competition's semi-finalists. The work was premiered by bronze medal winner Gloria Chien.
Martin's CDs include Selected Piano Music (performed by Hilary Demske; Albany Records TROY1171, 2010), Chamber Music for Strings and Piano (performed by the Innisfree Piano Trio; Albany Records TROY804, 2005), Preludes and Fugues, Part 2 (performed by Martin; Bridge Records 9140, 2004), and Preludes and Fugues (performed by Sara Davis Buechner; GM Recordings 2049CD, 1997).
Martin teaches music theory, composition, and music history at Rutgers University in Newark, where he is a professor of music. He is also a pianist and music theorist with a long list of performances, articles, and books.
Martin's theoretical interests include the harmonic and contrapuntal vocabulary of jazz and its relation to the western classical music theoretical tradition, the application of species counterpoint to twentieth-century music, and the theory of popular song harmony. His books include Charlie Parker and Thematic Improvisation (Scarecrow Press, 1996), Counterpoint—A Species Approach Based on Schenker's Counterpoint (Scarecrow Press, 2005), and Jazz: The First 100 Years (co-authored with Keith Waters; Wadsworth-Schirmer, 1st ed., 2001; 2nd ed., 2005; 3rd ed., 2010). His articles and reviews have appeared in Journal of Music Theory, Perspectives of New Music, Music Theory Spectrum, In Theory Only, Music Theory Online, Annual Review of Jazz Studies, Tijdschrift voor Muziektheorie, Jazzforschung/Jazz Research, Music and Letters, and Musica Oggi. He was the founding editor of In Theory Only, has been a co-editor of the Annual Review of Jazz Studies since 1995. In 1995, he founded the jazz interest group of the Society for Music Theory and served as its director until 2008. Martin has twice received fellowships to participate in the Mannes Institute for Advanced Studies in Music Theory and was co-chair of the 2008 Mannes Institute Jazz Meets Pop.
In 2010, Martin was the keynote speaker of the twelfth annual meeting of the Dutch-Flemish Society for Music Theory In Amsterdam. He has been a guest speaker, composer, or performer at numerous universities and other venues, including the Gulbenkian Foundation of Lisbon and the Associazione Culturale Musica Oggi of Milan. He has received grants and fellowships from various organizations, including the Aaron Copland Foundation, the Liguria Study Center in Bogliasco, Italy, and Columbia University. In 2004, he was selected for a Rutgers University Board of Trustees Award for Excellence in Research.
Martin was born February 20, 1950, in New Haven, Connecticut. Among his teachers have been David Del Tredici, Leo Rewinski, Wallace Berry, Richmond Browne, Peter Westergaard, and Milton Babbitt. He holds a Ph.D. in music composition (Princeton University, 1980), an M.M. in music theory (University of Michigan, 1975), a B.M. in piano performance and music theory (Oberlin Conservatory, 1973), and a B.A. in mathematics (Oberlin College, 1972).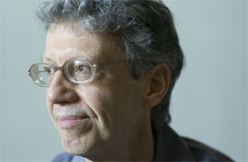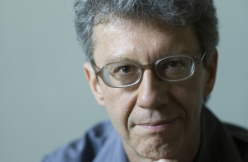 David Korchin